Tyrannosaurus rex Skull 2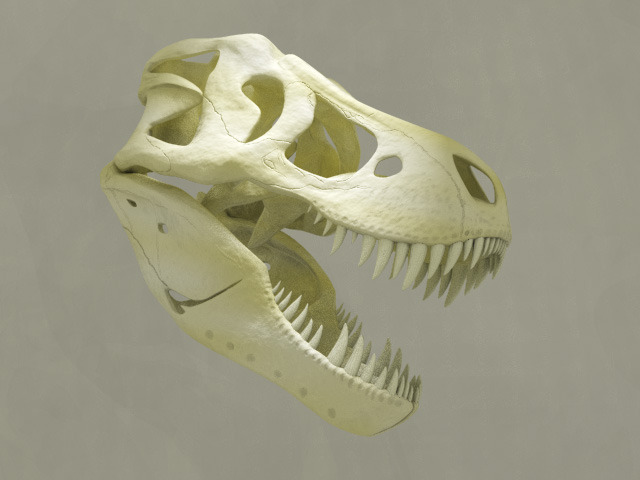 Immediately after finishing the sketch of the T. rex skull, I felt compelled to make as accurate a 3D model of one as I could muster. It took a long time, and I kept returning to this model, but finally finished it when my wonderful wife gave me a replica model of Stan for my birthday.
Obviously, I like this image enough to make it the badge of my web site for its current design. Modeled in Animation:Master, it was lit only using one light then rendered with AM's radiosity renderer, and finished in Photoshop.