Tyrannosaurus rex Skeleton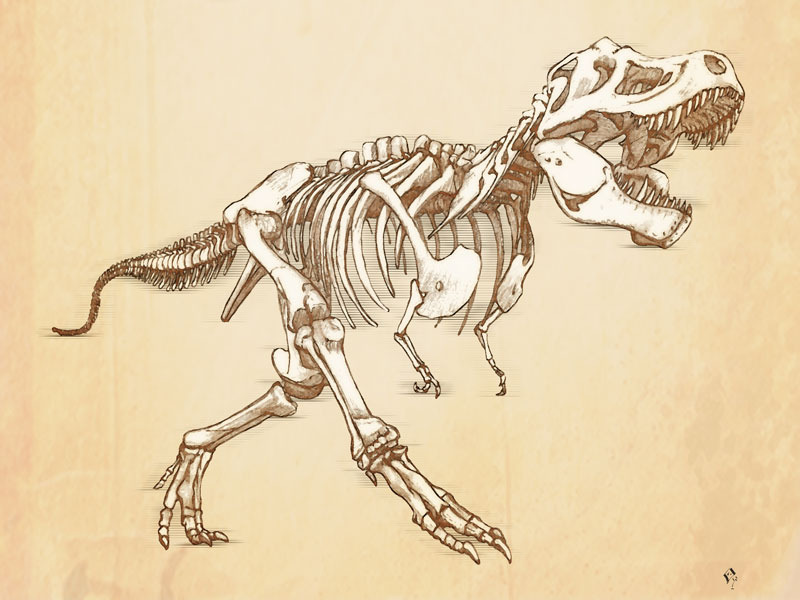 Originally designed as a tattoo for one of my best friends, I sketched it out by with pencil and paper, then scanned it and gave it the appearance of a Renaissance ink drawing in Photoshop.
The tattoo of this image is amazing. The artist preserved far more detail in the drawing than I would have thought possible. More than anything, I am deeply honored that my friend approached me to create this and profoundly moved that she now carries it around with her.