T. rex vs. Great White Shark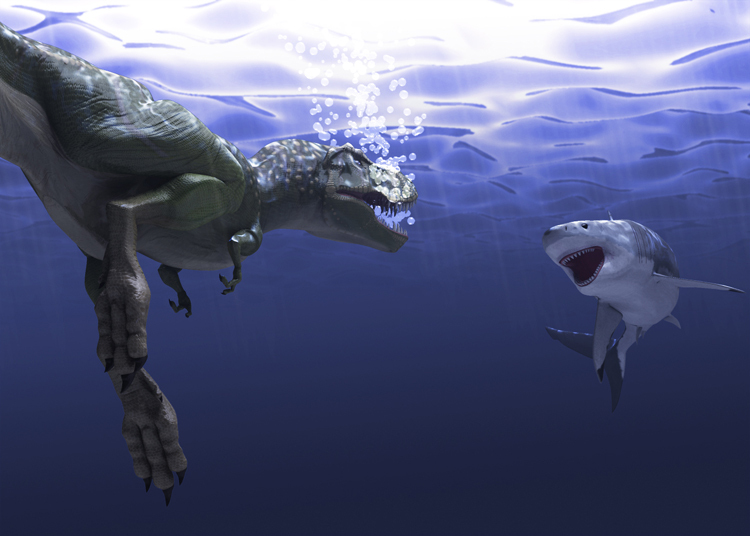 I made this as a Christmas present for a friend. I made it just for fun, knowing that she'd get a kick out of imagining the ensuing contest, especially because we both know full well that there was a close relative of the great white shark, Megalodon, that was around much closer to the time of T rex (though still separated from it by a good 40 million years). Also, at over 100 tons, it seems that the neogene fish would have had a prohibitive advantage over the 6 ton land predator.
Created in Animation:Master, finished and composited in Photoshop.